Mommy's Bliss® 4 oz. Baby Constipation Ease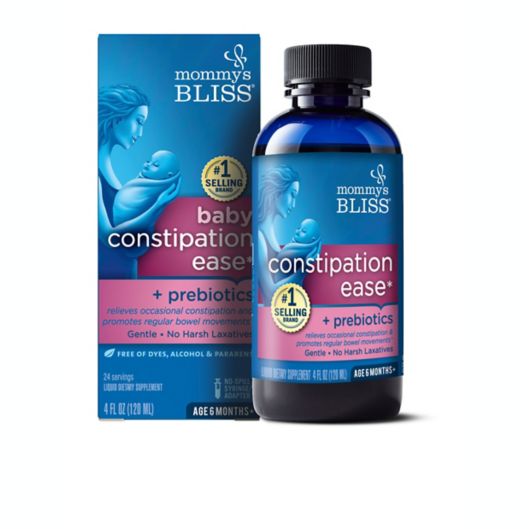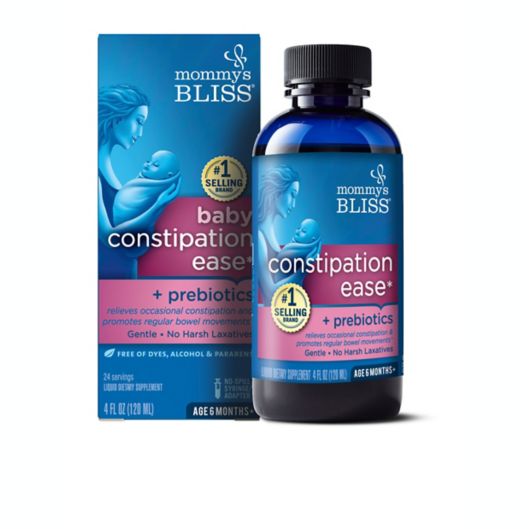 Mommy's Bliss
Mommy's Bliss® 4 oz. Baby Constipation Ease
Was $10.99
You save $1.50 (14% OFF)
6 people have this in their cart
Details
Mommy's Bliss Baby Constipation Ease gently and naturally promotes regular bowel movements when your baby's occasional constipation strikes. It effectively eases baby's discomfort safely with natural ingredients to relieve discomfort and bloating.
Mommy's Bliss Baby Constipation Ease Liquid Dietary Supplement
Safe and effective all natural liquid herbal supplement used to promote regular bowel movements and ease occasional constipation
Promotes regular bowel movements and relief from occasional constipation
Gentle/natural/no harsh laxatives with prebiotics
Pediatrician recommended
Natural
No dyes, alcohol or parabens
No artificial flavors or colors
No dairy, gluten or soy
Extra gentle for baby
With prune juice for occasional constipation
With fennel extract for stomach discomfort and bloating
No refrigeration required
100% vegetarian and vegan
4 oz.
Manufacturer
Mom Enterprises
San Rafael, CA 94903
877-457-4955
Directions
Shake well. Sediment is normal. May be taken up to 2 times daily until bowel movements are regular or improved. Discard 6 weeks after opening. Recommended Serving: 6 months-3 Yr: 1 teaspoon (5 ml). Children Over 3 Yr: 2 teaspoons (10 ml). Adults: 2 tablespoons (30 ml). Storage: Store at room temperature, out of direct sunlight.
Ingredients
Other Ingredients: Deionized Water, Vegetable Glycerin, Prune Juice Concentrate, Polydextrose (a Prebiotic Soluble Fiber), Citric Acid, and Potassium Sorbate.
Warning: Tamper Evident: This product has a safety seal for your protection. Do not use if seal is broken or missing. Caution: A semifluid or watery stool may be expected. Consult your physician before giving this to a child that is taking medication or has a medical condition. Keep out of reach of children. Do not exceed recommended number of servings. Since infants have immature immune systems, a possibility exists that an infant may have an allergic reaction. Also consult your healthcare provider prior to giving this or any supplement to an infant.